WEDGE CLEVELAND RTX DEEP FORGED CLV21AL DG S200
CLEVELAND
Out-of-Stock
Rp1,990,800
Rp2,212,000
-10%
No tax
FEATURES
Excellent feel
"By thickening the hitting point and applying a special heat treatment to the S20C soft iron material, a soft hitting feeling like a ball sticking is realized.
Evolved high tolerance
By thickening the hitting point, the stylish back face that realizes a soft hitting feeling and the sole design that makes it slippery on the grass and easy to swing out improve the stability and accuracy of short games.
ABOUT THIS PRODUCT LISTING
- N.S.PRO Modus3 Tour 105 ( R ) or Dynamic Gold ( X100 ) are custom order ( takes at least 4 weeks to be shipped )
- Made in Japan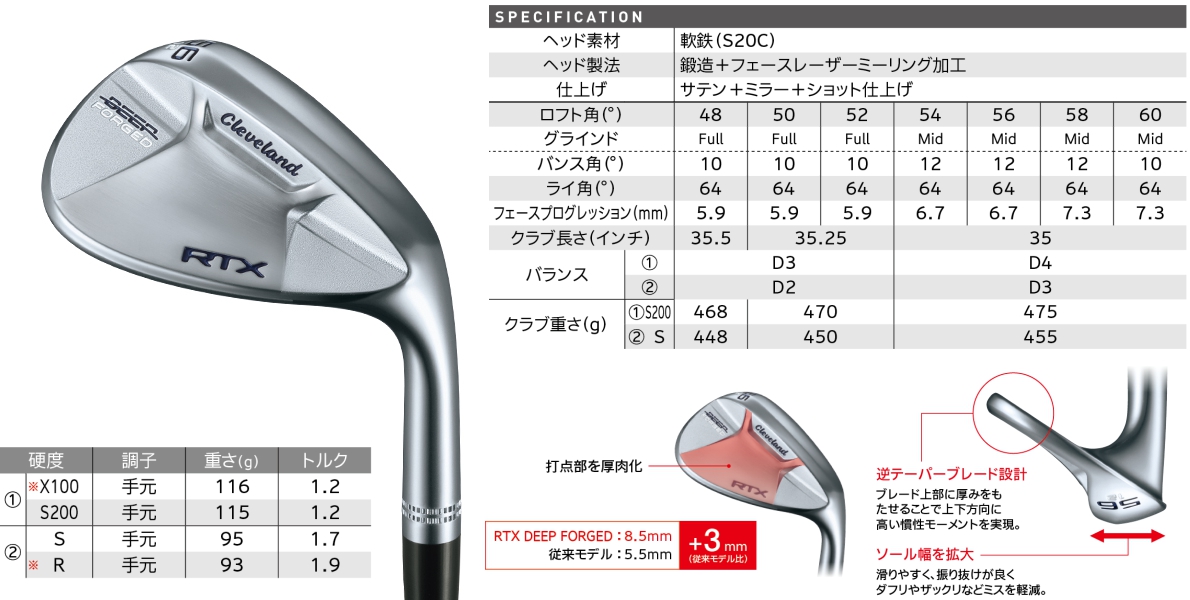 *Before placing an order, please confirm the availability of product stock first.
Customers who bought this product also bought:
Grade

Comments (0)
No customer reviews for the moment.